Welcome to the official website of Hythe Town FC
---
Saturday at home to AFC Hornchurch............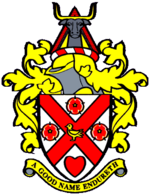 Hythe Town face Ryman League Division One (North) AFC Hornchurch on Saturday afternoon (23rd July 2016)  at Reachfields. The game kicks off at 3pm.
Come along and enjoy the preparations for the new season. 
---
Cannons away to Faversham Town in League Cup
Hythe Town have been drawn away to Faversham Town in the Robert Dyas Cup 1st Round. The game will be played on Tuesday 23rd August 2016 with a 7:45pm Kick Off . 
---
Hythe to play a Margate XI on Tuesday August 2nd.....
Hythe Town are now playing at home to a Margate XI on Tuesday 2nd August 2016. This add to the list of other fixtures. 
The games are:
Saturday 9th July 2016 - Bearsted 1 Hythe Town 2 (OG, Mahoney)
Saturday 16th July 2016 - Lancing 0 Hythe Town 0
Tuesday 19th July 2016 - Hythe Town 2 Kennington 0 (Pogue, May)
Saturday 23rd July 2016 - Home to AFC Hornchurch Kick Off 3:00pm
Tuesday 26th July 2016 - Away to Ashford United Kick Off 7:45pm 
Saturday 30th July 2016 - Away to Sheppey United Kick Off 3:00pm
Tuesday 2nd August 2016 - Home to Margate XI Kick off 7:45pm
Saturday 6th August 2016 - Home to Folkestone Invicta Kick Off 3:00pm
Keep an eye on the website for any changes or additional fixtures. 
---
Cannons ease to win.....
Hythe Town 2 Kennington 0
Pre-Season Friendly
Tuesday 19th July 2016
Hythe Town comfortably ran out 2-0 winners against Kent County League Premier Division Kennington in the sultry heat of Reachfields on Tuesday evening. Kennington were the late replacements for Canterbury City who were unable to raise a team.
It was Hythe who were first out of the blocks and were ahead on seven minutes as Alfie May cut the ball back from the by-line for Kenny Pogue to head the ball home. It was Hythe who continued to press and it was Charlie Webster who was next to have effort that curled over the bar. Kennington then created a couple of chances of their own as Scott Bradley fired a shot straight at Hythe keeper Adam Highsted.  Kennington had another opportunity on sixteen minutes as Liam Whiting hit a shot high over the bar. The Cannons now took over as the ever busy May played the ball back to Dave Cook whose shot went wide. May again tested the visitors defence as he weaved into the penalty but had his shot was deflected wide of the target. On the half hour Ben Wilson came into the action as he slammed a shot into the side netting. Pogue was then denied by Kennington keeper and had another attempt as he fired over from a cross by Josh Algar.
The second half saw more of the same as Hythe continued to dominate without turning the chances into goals. May had the first effort of the half on 47 minutes that was cleared off the Kennington line and Frankie Sawyer shot wide of the target. Cook was also denied when the ball was cleared off the line. Ben Wilson then drove a shot wide of the post. On 64 minutes came a moment of quality as May dribbled the ball along the outside of the penalty area before pulling the ball back into the left hand corner of the net to increase the lead. Hythe thought they had put the game to bed on 69 minutes as Sawyer drilled home a header only for the attempt to be ruled out for offside. A couple more chances for Sawyer before the end saw one shot go over and the other go wide as Hythe had to settle eventually for a 2-0 victory.
It was a useful work out for the Cannons but they will certainly face a bigger test on Saturday as they face Ryman Division One (North), AFC Hornchurch at Reachfields.
Team: Adam Highsted, Connor Hood, Ben Wilson, Ryan Johnson, Craig Cloke, Nick Reeves, Dave Cook, Charlie Webster, Kenny Pogue, Alfie May, Josh Algar.  Subs all used: Frankie Sawyer, Chris Saunders, James Morrish, Dan Parkinson, Louis Sprosen, Keane Gillett, Sam Welch, Joe Mant.
Goals: Kenny Pogue 7 mins, Alfie May 69mins
Att:85
---
2016-2017 Fixtures....
The league fixtures have been published with Hythe playing their first competitive game of the season away at Godalming Town on Saturday 13th August 2016. The rest of the fixtures can be found under the 1st Team tab of the website.  
---
Testimonial for John Walker announced.
The Pre-Season fixture at home to Folkestone Invicta on Saturday 6th August 2016 will be a testimonial for long serving defender John Walker. John joined us from Invicta back in August 2006 and has gone on to make 354 appearances scoring three goals. 
Mark the date in your diary !!!
Kick off will be 3pm.  
---
Sponsorship opportunities available !!!!
We are looking for more sponsors and advertisers after our successful 2015/2016 season.Why not advertise in our programme (from £50) or pitchside board advertising(from £150) or even sponsor a match(from £100).
All of these are now available for the new season(2016/2017) and the rates are great value.
You can also sponsor a player for the season for £50!
Contact Ted Malpass (HTFC Commercial) phone (07887 967797) or email
edward@emalpass.wanadoo.co.uk
---
Admission and Season Ticket Prices Announced
ALL ADMISSION PRICES FROZEN FOR SEASON 2016/7
All STANDARD ADMISSIONS ,SEASON TICKETS, and BALCONY SEASON TICKETS  will cost the same as last season. They are available as from June 11th, either from the clubhouse or by arrangement with the Secretary (07908 763101 or 01303 265962.--but also see below)
BALCONY TICKETS will also remain at £2 per game but please remember that unlike all other tickets these are STRICTLY LIMITED and will sell out for important matches. If you, or someone you know, were caught out last season please remember that
                            1) Balcony tickets are valid for ALL games and not just league matches.
                            2) Although there is a special reduction if you also buy a Ground season ticket you may if you wish buy ONLY a balcony season ticket (Adults £50, Conc £40, Under 18's £20)
                            Please also remember that there may be NO SINGLE MATCH BALCONY PASSES available all season if all Balcony Season tickets are sold in advance. 
Why not make a diary date now to buy your tickets at one of the England games being shown at the Clubhouse or at a home pre-season game.
ALL PRE-SEASON FRIENDLIES are priced separately at £5 ADULT ,£3 CONCESSION and £1 UNDER 18's.
---
---
Hythe Town FC on Twitter
Loading Twitter messages...
---