Welcome to the official website of Hythe Town FC
---
New first team physio required.....
As our existing physio has now moved out of the area, we are in need of someone to fill that role. Please contact our secretary on 07908 763101 if you are interested in taking up this position.
---
Hythe battle hard to steal the points ...
Hastings United 2-3 Hythe Town
Bostik League South
Saturday 17th February 2018
Hythe Town came away from Pilot Field with a 3-2 win in an eventful and entertaining game against a lively Hastings United side on Saturday afternoon.
Hythe absorbed some early pressure from Hastings and in the eighth minute took the lead on the break as Darren Oldaker played the ball onto Ryan Palmer who placed his shot perfectly past Hastings keeper Charlie Horlock into the corner of the net. Another opportunity fell for the Cannons as Palmer had a run down the left leaving a number of home defenders in his wake. He crossed the ball over to Zak Ansah who couldn't quite get his shot away at the far post. It was Hastings who were then to dominate the rest of the half. Their first chance came on 18 minutes as Davide Rodari cut in from the left but his right footed effort drifted wide. On 20 minutes a free kick from Jack Dixon was headed over by Dayshonne Godling from close range.
Hastings captain Sam Cruttwell then got into the action as firstly he had a shot blocked by Henry Arnold who did well to get his body in the way and then had a long-range effort that sailed over the bar. This was followed by a free-kick from Cruttwell that sailed into the arms of Hythe keeper Will Godmon. Hastings continued to press as Godmon held a shot from Golding and then one from Rodari. The Hythe keeper was then to excel himself as he made a fantastic save from a close-range attempt from Dixon. On the balance of play it was amazing that Hythe came in ahead at the break but Hastings had squandered a number of chances.
The second half was only one minute old when Oldaker put a ball into Chris Kinnear but his header went over the bar. However, it was the hosts who were to continue to get the more meaningful chances. Golding played the ball into Calum Davies but the Hythe defence cleared for a corner and then a free kick from Cruttwell went high and wide from the edge of the area. At the other end Oldaker ran in but his final effort also sailed over the bar. Hythe went two ahead on 67 minutes as Oldaker hit the perfect free-kick from 25 yards that curled into the top corner of the net.  
Ansah broke in from the right but his final effort was well stopped by Horlock and then on 76 minutes Hastings pulled a goal back as confusion in the Hythe defence allowed Dixon to stroke the ball home. Hastings were now throwing everything into attack as they searched for the elusive equaliser. Firstly, Davies turned and shot straight at Godmon and then the referee saw an offence in the Hythe penalty area and controversially pointed to the penalty spot. However, the resultant penalty was blasted high over the bar by Dixon allowing Hythe off the hook.
On 87 minutes as Hastings pushed everything forward, Hythe caught them on the break as Oldaker broke free and fed the ball through to Ansah who calmly placed his shot into the corner of the net to make it 3-1.  To the amazement of the crowd, the referee played over ten minutes of injury time and five minutes in another controversial decision was made by the referee as he awarded another penalty for Hastings. This time Golding made no mistake with his kick as he sent Godmon the wrong way. Then came another decision that some could claim to be harsh as Hythe were reduced to ten men with Arnold sent off for throwing the ball at Golding in retaliation.
Hythe were to hang on for all three points to narrow the gap between them and the play-offs to five points as they sit in seventh place. Hythe's next game is at home Horsham next Saturday. Kick off is 3pm at Reachfields.
Team: Will Godmon, Michael Turner (Salvyn Kisitu 54 mins), Henry Arnold, Chris Kinnear, Ryan Johnson, Mitchell Dickenson, Ryan Palmer, Darren Oldaker, Zak Ansah, Jerson Dos Santos (Charlie Webster 54 mins), Kieron Campbell (Elliott Capel 90 mins).
Scorers: Hastings United - Jack Dixon 76 mins, Dajon Golding 90 mins (pen). Hythe Town – Ryan Palmer 8 mins, Darren Oldaker 67 mins, Zak Ansah 87 mins.
Attendance: 423
---
New signing at Hythe.....

Hythe can announce the signing of defender Salvyn Kisitu who joins us from Sittingbourne. The 21 year old counts Leatherhead, VCD Athletic and Folkestone Invicta amongst his former clubs.
---
Highlights of Hythe v Shoreham - courtesy of BKVP Sport......
Highlights courtesy of BKVP Sport
Hythe Town v Shoreham 
Bostik League South
Saturday 10th February 2018
---
Cannons fire in six......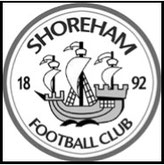 Hythe Town 6 Shoreham 0
Bostik League South
Saturday 10th February 2018
The Cannons blew away Shoreham in a 6-0 win at a very damp and muddy Reachfields on Saturday afternoon.
It was Hythe who dominated proceedings as they swarmed over their opponents for vast chunks of the game. Their first opportunity came as Darren Oldaker had a shot blocked and the ball came back to Jerson Dos Santos whose attempt was collected by Shoreham keeper James Broadbent. Ryan Palmer, who continued his recent great form, put in a dangerous cross which was intercepted by Harvey Dunk who was lucky not to put through into his own goal as the ball went just over the bar.
Shoreham had to wait until the 20th minute for their first effort as Sean Roddy put in a shot but it didn't test Hythe keeper Will Godmon. Hythe were back on the attack as Michael Turner pulled the ball in from the right into Kieron Campbell whose effort was pushed wide at full stretch by Broadbent. The chances kept coming for the hosts. A Palmer cross was headed into the arms of Broadbent before Hythe finally took the lead on the half hour as a Turner cross was brilliantly glanced in by the head of Oldaker. Another Palmer cross threatened just before half time finding Campbell who drove the ball wide of the target. The Cannons went into half-time wondering why they were only one goal ahead.
The second half started in the same manner as the first with Dos Santos laying the ball back to Chris Kinnear whose shot was tipped over well by Broadbent. Kinnear was to have another attempt which this time was blocked by Broadbent. Shoreham did then have an effort as Thomas Johnston broke through but side footed wide of the target. Then came number two on 57 minutes for the Cannons as Palmer got the ball over to Zak Ansah who forced the ball home from close range. Number three came three minutes later as Ansah couldn't get a shot away and it came to Dos Santos who bundled the ball home.
The Cannons continued to turn the screw as Campbell flicked the ball onto Ansah who fired just wide. It was 4-0 after 66 minutes as Campbell got the ball over to Ansah who neatly placed his shot into the corner of the net. A couple of chances then came for the visitors as Andrew Mensah came in at the near post and headed the ball just wide and then a dipping shot from Ross Myers rattled against the cross bar. However, on 78 minutes Campbell collected the ball, took a couple of steps and unleashed a drive from just outside the area that sailed into the top corner to make it five for the Cannons.
At the other end Roon Quadri hit a long-range effort just wide but Hythe then put the "icing on the cake" with four minutes to go as Oldaker got the ball, took his time and planted his shot into the net to make it 6-0. Godmon prevented Shoreham getting a consolation in injury time as he saved from Mensah.
Hythe finished the game with a satisfying win moving up into seventh place as they move onto an away game next Saturday at Hastings United.
Team: Will Godmon, Michael Turner, Henry Arnold, Chris Kinnear (Mitchell Chapman 59 mins), Ryan Johnson, Mitchell Dickenson, Ryan Palmer (Elliot Capel 73 mins), Darren Oldaker, Zak Ansah, Jerson Dos Santos, Kieron Campbell (Josh Stirman 80 mins)
Scorers: Hythe Town - Darren Oldaker 30 & 86 mins, Jerson Dos Santos 60 mins, Zak Ansah 57 & 66 mins, Kieron Campbell 78 mins
Attendance 175
---
Hythe add two on loan........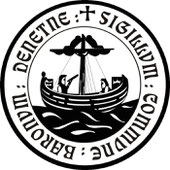 The club are pleased to announce two loan signings. Darren Oldaker and Henry Arnold both from Gillingham. Both made their debut's last Tuesday evening in the home game against Herne Bay.
Manager Sam Denly says "Really pleased to welcome Darren and Henry to the club on a month's loan, Darren is an exceptional talent and having already made appearances for Gillingham first team shows the calibre of player we have, you will do well to find a better mid fielder in the league so it's great to secure his services. Henry is an academy lad at Gillingham and another exciting prospect who will also come into the squad for a loan spell, I would like to welcome them both to the club and look forward to working with them.
---
Hythe Town FC dedicated offers......
Please check out the Hythe Town FC website by clicking on the Cannons logo (fourth down in the left hand menu) for offers specifically designed for Hythe Town FC supporters. It's a great way for you to make and save money whilst at the same time donating money to the club without any cost to yourselves. Please check for offers on a regular basis as they are continually updated.
Your support would be very much appreciated.
---
---
Hythe Town FC on Twitter
Loading Twitter messages...
---