Welcome to the official website of Hythe Town FC
---
Hythe sign Price...........
Hythe Town are pleased to announce the signing of midfielder Owen Price from Chatham Town. The 29 year old started the season at Greenwich Borough and had a varied career. He started as a youth team player at Charlton Athletic before moving to Tottenham Hotspur. He has also had spells in Scandinavian football in Sweden and Finland with GIf Sundsvaal and TPS from 2005-2008. He returned to the UK to play for Northwich Victoria before the first of two spells with Farnborough Town in 2009/11 before signing for Lewes in 2011- 2013. He has also been at Carshalton Athletic, Cray Wanderers and Erith Town.
---
Hythe record win......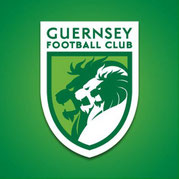 Hythe Town 8 Guernsey 1
Ryman League Division One (South)
Tuesday 17th January 2017
The Cannons cruised to an easy 8-1 win against Guernsey at a very chilly Reachfields on Tuesday evening. 
Hythe started quickly and were ahead on five minutes as Jay May put in a cross that was diverted into the net by Guernsey defender Jacob Fallaize. Guernsey had their first attack on seven minutes as Jake Andrews fired over. There followed a period of few chances until Guernsey were awarded a free kick on the edge of the Hythe area and Fallaize sent his shot into the arms of Hythe keeper Joe Mant. Hythe were to increase their lead on 25 minutes as Sam Adams hit a free kick that curled into the corner of the net with Guernsey keeper Jordan Kelly stretching to try to get a hand to the ball. 
Hythe kept up the pressure as Ben Wilson sent in a corner that fell to Dean Grant but he couldn't get a shot away. Grant then broke through on 33 minutes but blasted his final effort against the right hand upright. Hythe continued to apply the pressure as an Adams free kick was nodded on by Grant just over the bar and then on 44 minutes the Cannons made it three as Grant again burst through and this time placed his shot into the corner of the net. 
Guernsey were first on the attack in the second half as Andrews fired wide. However Hythe made it four five minutes into the half as Ryan Johnson drove the ball in taking a wicked deflection into the corner of the net. Further salt was put into Islanders wounds on 55 minutes as a Ben Wilson corner found Jay May who headed home. Hythe made in six on 62 minutes as Chris Saunders fed the ball to Sam Adams who side footed his attempt from the edge of the area into the net. Guernesey did have an opportunity on 65 minutes as Andrews shot straight at Mant. Guernesey were getting the odd chance a Andrew drifted another ball over the bar. 
The Cannons who were still in control as they had two opportunities as firstly Wilson hit a shot into Kelly's arms and then Grant laid the ball back to Frankie Sawyer who rifled a shot just wide. Hythe were to get their seventh as Sawyer got the ball back to Grant who fired home for his second of the evening. Guernsey then tested Hythe defence as Joshua Steel forced Mant into a full stretch save. The Cannons were riding high as Grant crossed to Sawyer who side footed home on 87 minutes. Guernsey got a consolation with a minute of normal time to go as they firstly hit the post and then Andrews looped a shot into the net from a narrow angle. 
The result marked a record win in the Ryman League and ensured Hythe maintain the pressure on those above the table giving the team great confidence for the top of the table clash at Greenwich Borough on Saturday afternoon. 
Team: Joe Mant, Jerald Aboagye, Callum Wraight, Ryan Johnson (Chris Saunders 52 mins), Ben Wilson, Nick Reeves, Dave Cook, Sam Adams (Keane Gillett 62mins), Jay May (Frankie Sawyer 55 mins), Dean Grant, Matt Newman.
Scorers: Jacob Fallaize (OG) 5mins. Sam Adams 25 & 62 mins, Dean Grant 44 & 81 mins, Ryan Johnson 50, Jay May 55 mins, Frankie Sawyer 87 mins  
Attendance: 135
---
Walton Casuals-Highlights & Match DVDs-Courtesy of BKVP Sport
Hythe Town v Walton Casuals - 14th January 2017 - Ryman League Division One (South)
Courtesy of BKVP Sport
---
---
Clubhouse open-Monday night
The bar will be opening on the "first Monday of each month" at 7pm --
---
---
Hythe Town FC on Twitter
Loading Twitter messages...
---